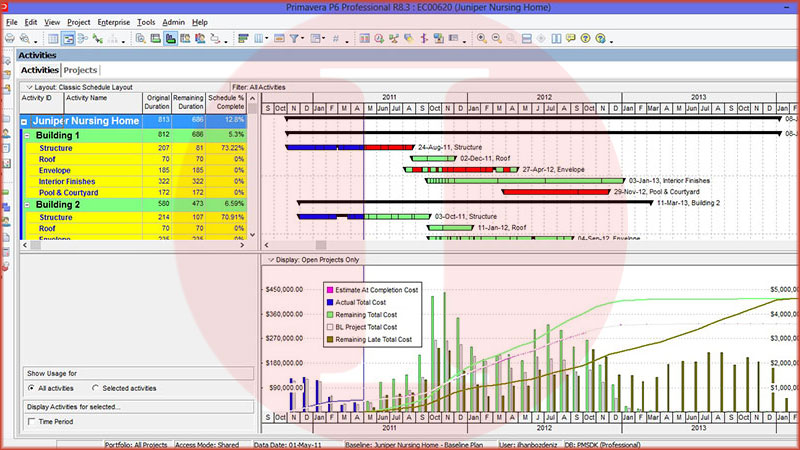 What is Oracle Primavera P6 Professional?
Oracle Primavera P6 Professional is a multi-user, multi-project solution that helps you to plan, progress, analyze, report and manage all your projects in a centralized environment successfully. It uses critical path method (CPM) and define critical activities in hundred thousands of tasks easily and enable us to optimize project completion date as well as resource usage through entire project portfolio.
Join the webinar to learn more about Oracle Primavera P6. Remember that there are limited seats available. Please fill in the form below and reserve your seat on Free Primavera P6 Professional Webinar before it is completely booked.
Register for Free Oracle Primavera P6 Webinar and Learn To:
What is Oracle Primavera
What is a Project in Primavera
Understand Work Breakdown Structure
How does relationship works
Analyzing Resources
See critical path analysis
Compare Baseline vs Current
Performance reporting
The most trusted project management solution for all industries
Flexible planning and scheduling analysis to stay on target, including critical path scheduling, baselines, Gantt charts, trace logic and "what-if?" analysis in the event of changes.
Advanced reporting and analysis for key performance metrics, project dashboards and lookahead reports.
Better resource management to effectively plan labor, equipment, materials and keep everyone billable
Integrated cost management to help you forecast profit, conduct earned value analysis, compare estimates and integrate with accounting
Audience
End Users
Project Manager
Schedulers
Business Analysts
Planners
Sub Contractors
Key Features of Oracle Primavera P6 PPM Free Webinar
Understand Oracle Primavera P6
Plan and Manage Projects
Resource Management
Cost Management
Time Management
Scope Management
Task Management Integration Management Human Resources Management Multiple Project Environment Project Portfolio Management Man Power Planning Enterprise Project Structure Organizational Breakdown Structure Reporting Professional vs Enterprise Version Compare